Sunday, April 26th, 2009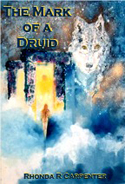 Welcome Readers,
I was shocked when I looked at the stats this week. Pleasantly shocked! Overall downloads had hit 50,000. I never thought when I put the book out in this manner that I would ever have so many downloads. Thank You, to all the Readers for downloading, commenting and Rating and Reviewing. Please keep telling your friends and spreading the word.
This has been a super busy week with Podioracket.com. Have you heard that one of the characters from my book was nominated for the position of Champion for Podioracket against the Nina Kimberley and her barbarian horde?
What is this all about?
Christiana Ellis the Author of Nina Kimberley the Merciless  is about to go to print with Dragon Moon Press and her character, Nina Kimberly the Merciless has decided that all in the pod-o-sphere shall surrender to her. Podioracket among others are now in the resistance and is seeking a champion. Vote for King Brian Boru! Take the survey and declare your loyalty!
Website update! The new site is growing like crazy. Thank you to all the new members and I will be announcing the winners of the sing up contest # 7 very soon.
When Ethers Descend: the second book of The Mark of a Druid series is coming along.
Got Insight Blog over at Lifefirst.com Will be posting a new free session. It is It is completely free for download. Gain Self Esteem, Increase Focus and receive the gift of answers from your infinite wisdom!
Until next time, take care!
Keep Writing, I Know I Will!
Rhonda R. Carpenter