Do You Have a Second Life
You heard me right. Lone Wolf rented a space for me on Second Life. It has been a grand experience watching it build into something. The bottom floor is all about The Trilogy and the upper floor is all about Free Audio Bookshelf. We are located at 25 Gutenberg Alley at the corner of Lovejoy Square on Book Island. Just down the street from Quills. Come and join us in SL.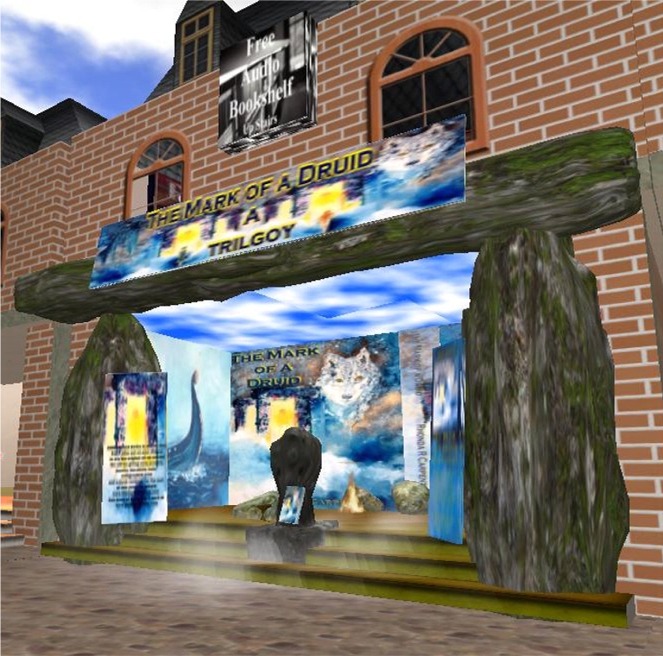 Upstairs Free Audio Bookshelf will be providing a library environment where you can go her hear in a play and later live the readings of The Mark of a Druid and coming soon The Fox. Later Arlene Radasky and myself will be bringing you many other books. If you stop by and we are not there feel free to click on things and get free samples find out about SL contests and connect to other events.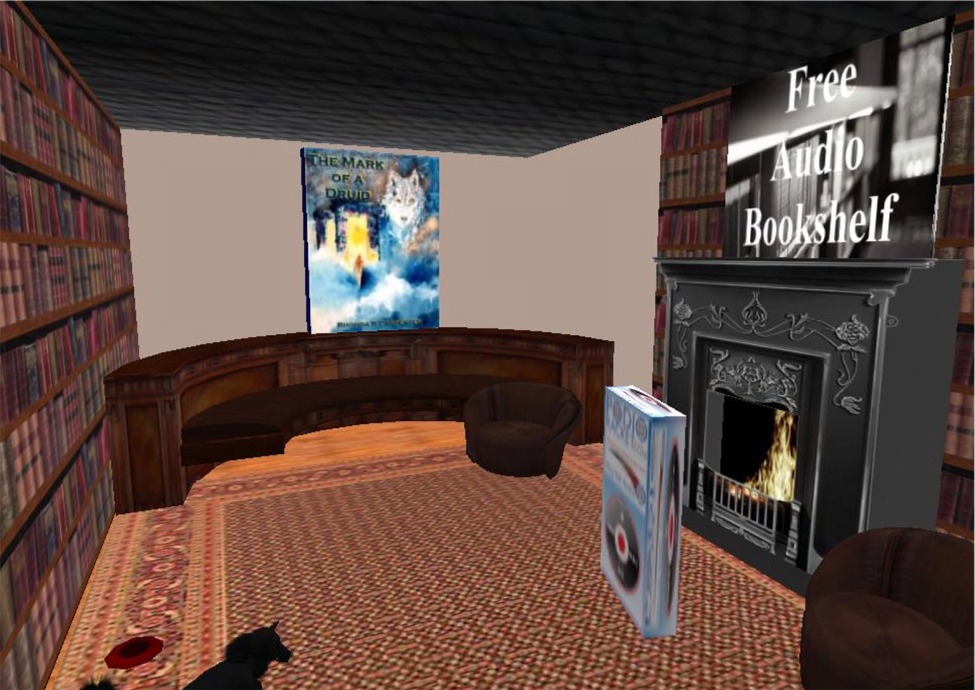 There are only 3 more days left to vote for your favorite Wicked Woman Writer in the Horror Addicts WWW Challenge.
To listen simply click on the link for each story listed below or go to horroraddicts.net. On the website Episode #31 is followed by each of the four stories:
#1 Tired by Arlene Radasky
#2 Organic Tomatoes by Michele Roger
#3 Enough is Enough by Rhonda R Carpenter
#4 Graveyard Shift (and Re-Shift) by H.E. Roulo
To vote, listen to each of the four stories then send an email to Emerian Rich (emzbox@sbcglobal.com) with WWW in the subject line. Include 1) The name, number, or author of the story you want to vote for 2) Your name or handle 3) Your mailing address (only used if you should win).